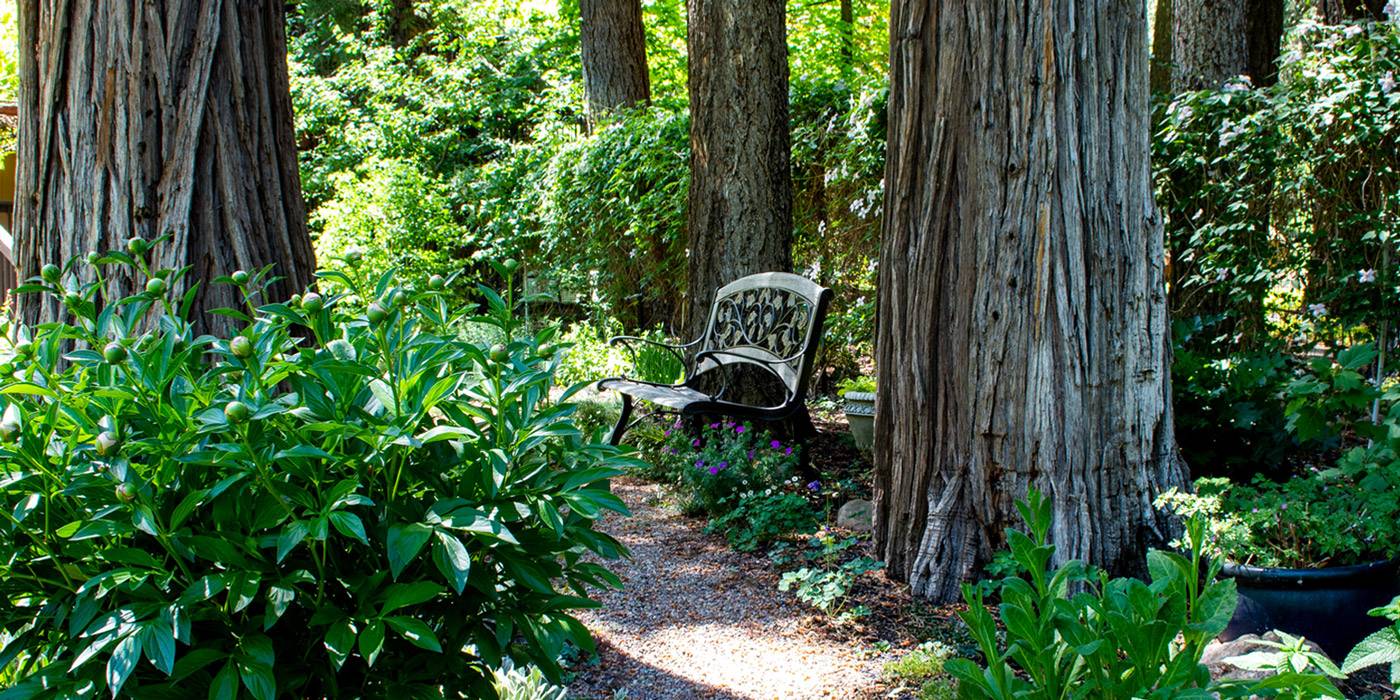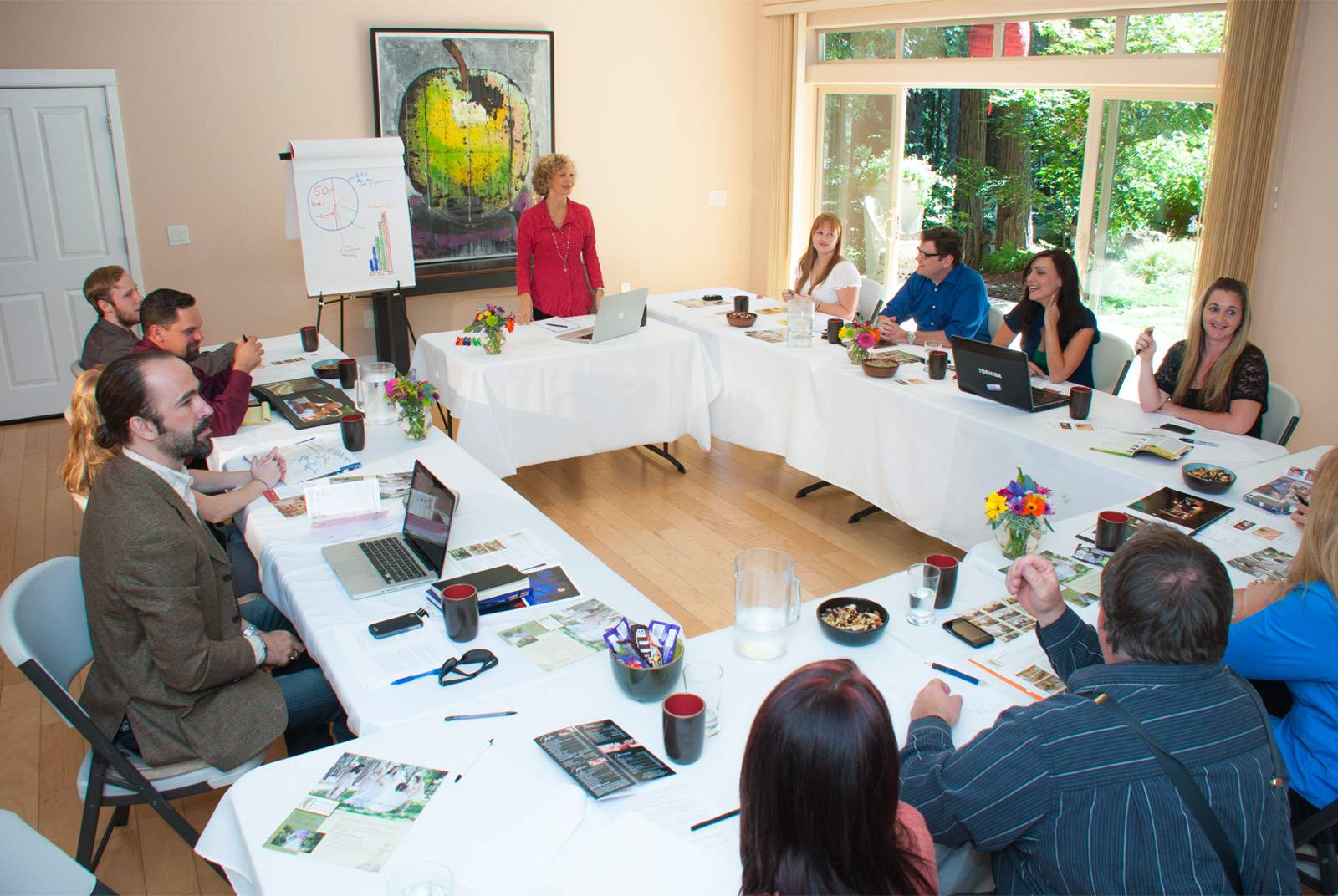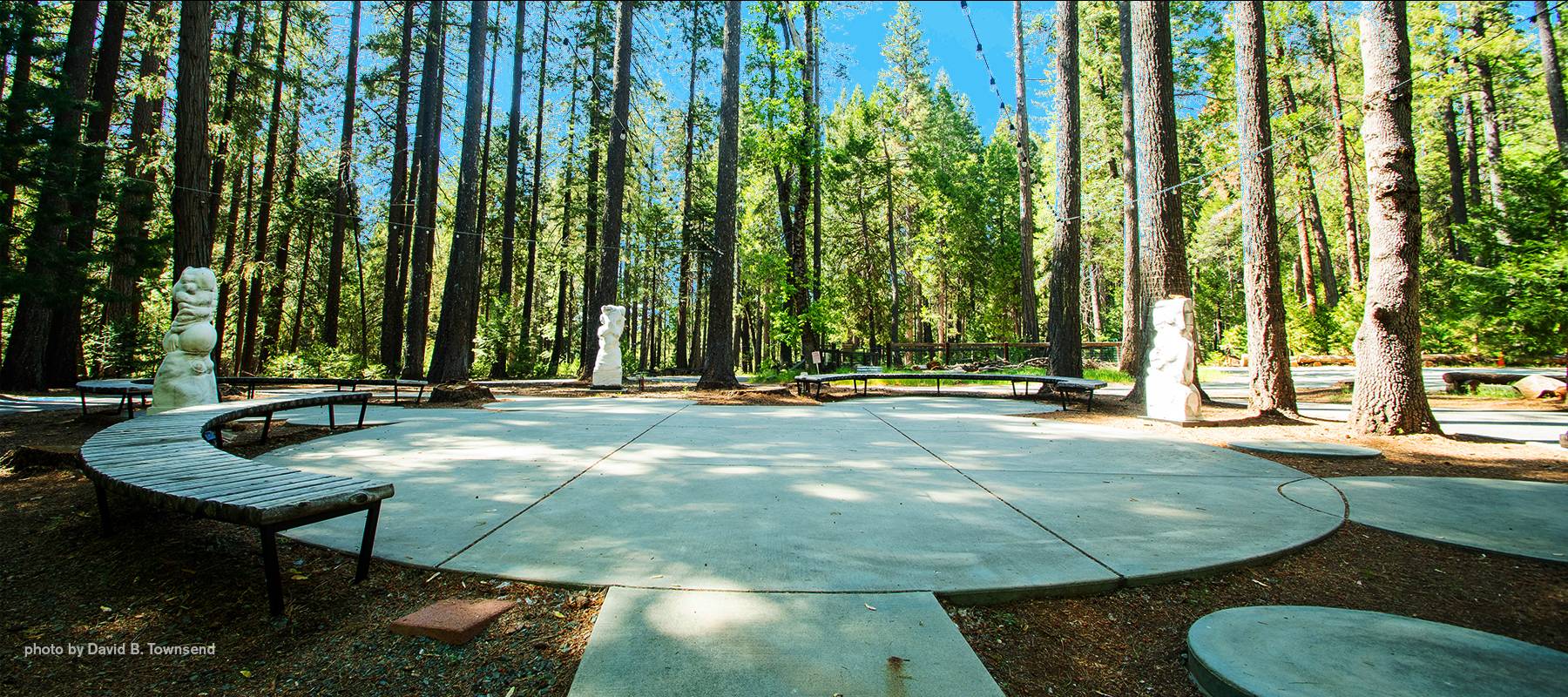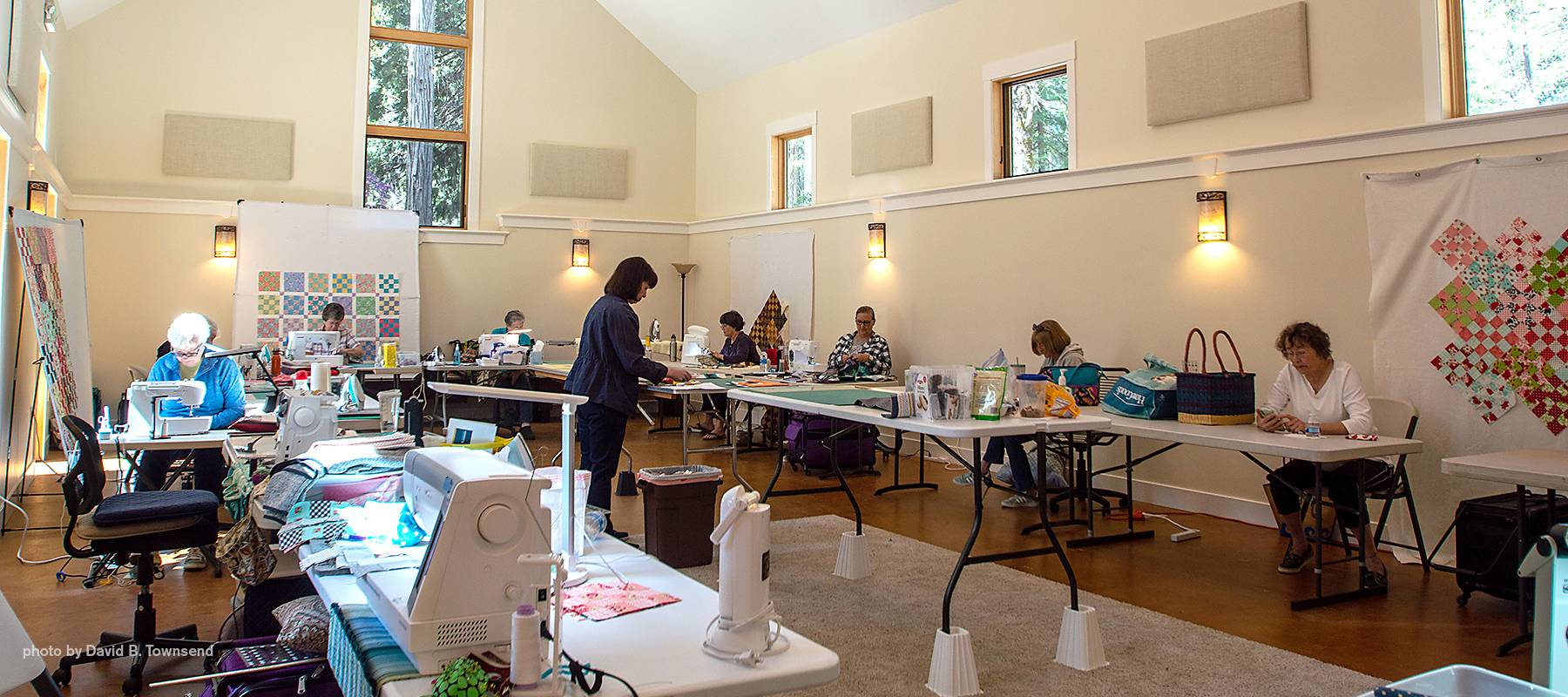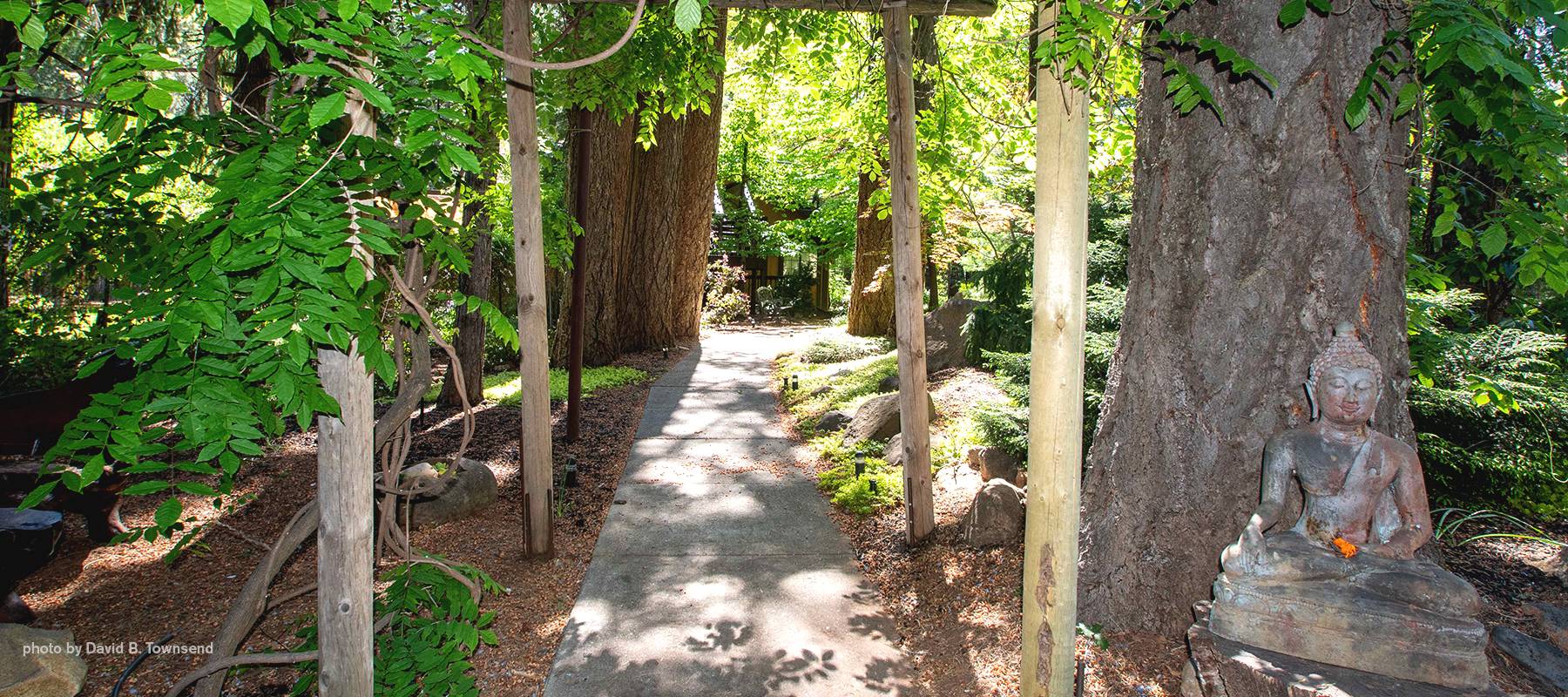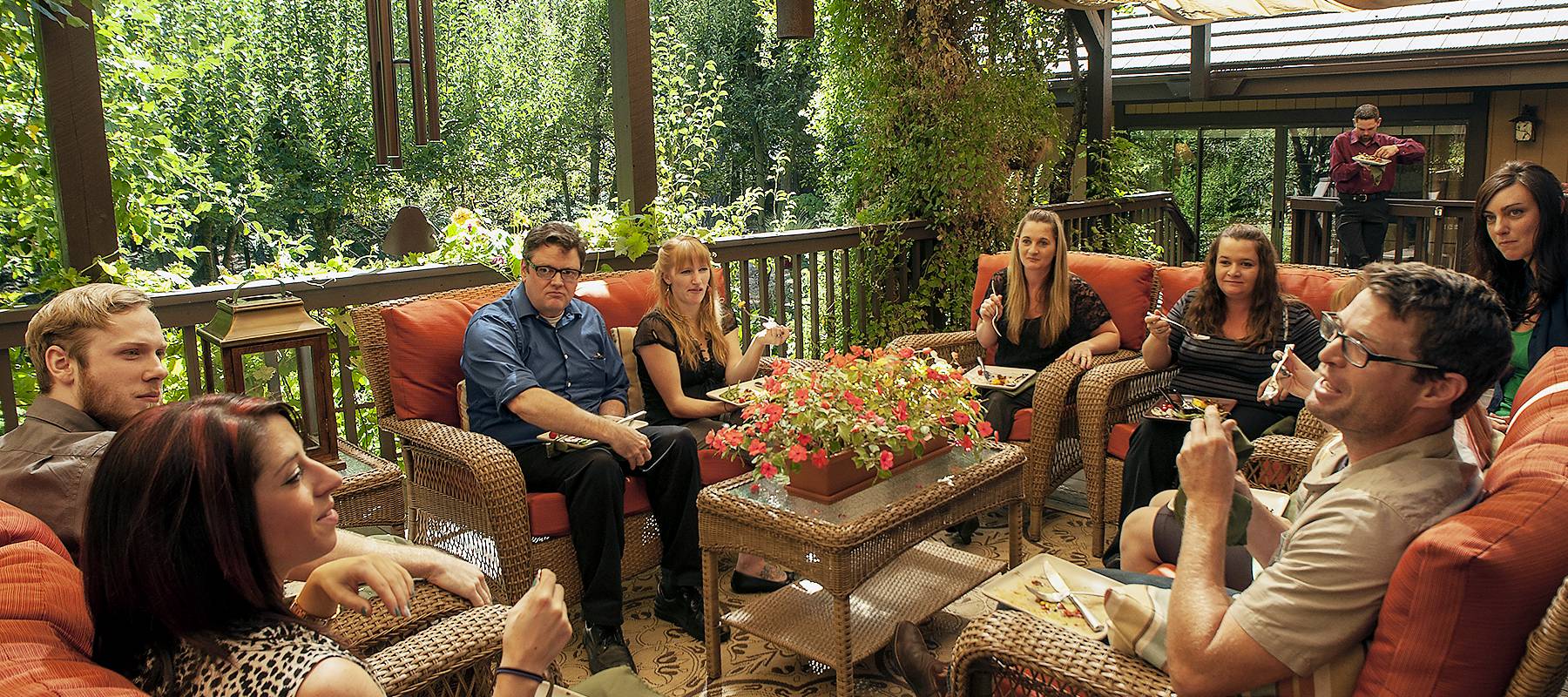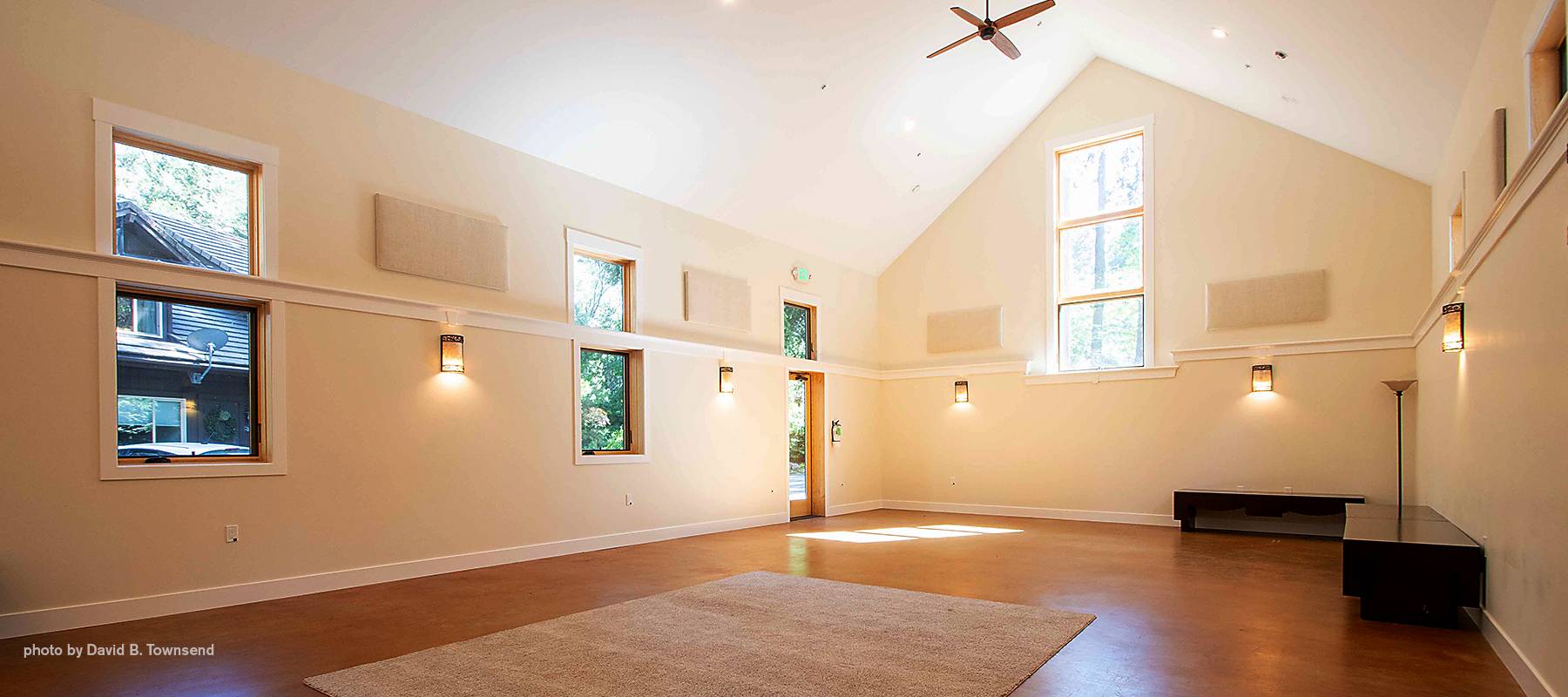 Quilting in Lg Conference Room
Back Deck Meeting & Lunch
Harmony Ridge Lodge has an excellent reputation for hosting a wide variety of business and personal enrichment gatherings. Groups enjoy the advantage of our unique location.
Outdoor enthusiasts enjoy being in the heart of Tahoe National Forest, moments from Scott's Flat Lake, the South Yuba River State Park and popular forest trails.
Indoor enthusiasts love nearby Nevada City's abundance of shopping, dining, wine and beer tasting, cultural events and more. Check out our Local Activites page!
The beautiful newly rennovated grand hall has 1400 sq feet that serves up to 100 people for day use. Tables, chairs, full size refrigerator and projector are available for no extra charge. The eco-friendly hall is heated using radiant heat.
The light-filled Studio hall is 650 sq feet that opens up into outdoor seating in the gardens and orchard. It can accomodate up to 25 people. Tables, chairs, TV, full-size refrigerator and projector available at no extra charge.